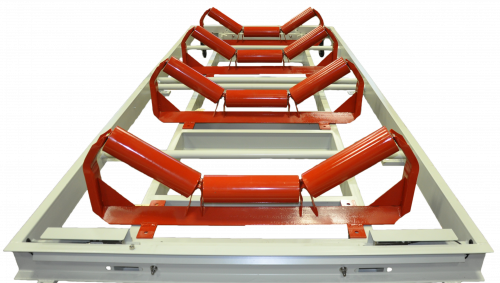 If you are looking for the highest level of accuracy then the WY45 fits your requirements. The full floating frame offers the longest time on scale and largest weighing area to achieve super high accuracy requirements. It also features a very robust design for high capacity and wide conveyor belts.
WY45 Features
Four Idler Scale ± 1/8% Accuracy
Fully Welded Frames
Rugged Steel Carriage
Self-Storing Calibration Weights
User-Friendly Electronic Weigh Processor
The Longest Warranty in the Industry; 5 years!
Other Options
Wireless Communication
Chart Recorders
Ticket/Tape Printers