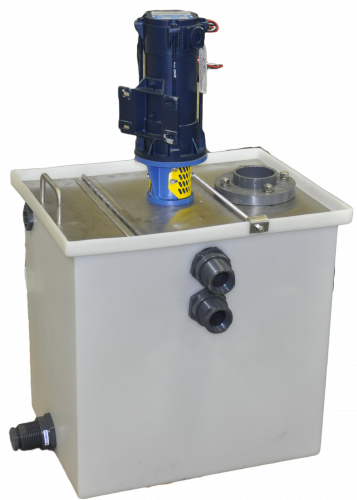 Our Powder to Liquid Mixer (PLM) system features a simple and versatile design to volumetrically feed powder into liquid suspension for water and wastewater treatment processing.  Dry material is fed through a Volumetric Feeder at precisely controlled rates to combine with the liquid in a polyethylene liquid mixing tank.
Each system is specifically engineered for the client's process and material requirements.
The basic PLM System includes a Volumetric Feeder, liquid mix tank, tank cover, mixer motor and shaft, feeder support stand, and electrical control panel.